#agretailers21 is all wrapped up. Thank you to the Agricultural Retailers Association for welcoming Canadian First-Timers Lucent BioSciences Inc. It was a pleasure to share what we've developed, and meet new partners that can help us bring new, cost-effective crop nutrition products to growers across the US.
My highlight was listening to keynote speaker Jason Weller, President of Truterra, LLC. He highlighted the challenges and opportunities ahead related to carbon markets ( market size of 100 billion by 2030, 1 trillion estimated in 2050) in the ag sector.
Here's a quick summary of my takeaways:
Retailers have developed decades of trust, strong relationships, organizational capacity, agronomy expertise and boots in the field. All of which are key to introducing and growing this opportunity for growers.
Conservation in agriculture is not new. Since the 1930's and dust bowl, farmers have recognized the importance of soil. The methods through which we build and conserve soil health have continuously evolved since that time. There is always an opportunity to improve.
If we go back over 800,000 years of ice core data. The hockey stick curve of rising C02 emission is clear. (As shown in the image) This results in increasing global temperature, but also increasing extreme weather events, and we know that with the right practices more C can be returned and sequestered to soils.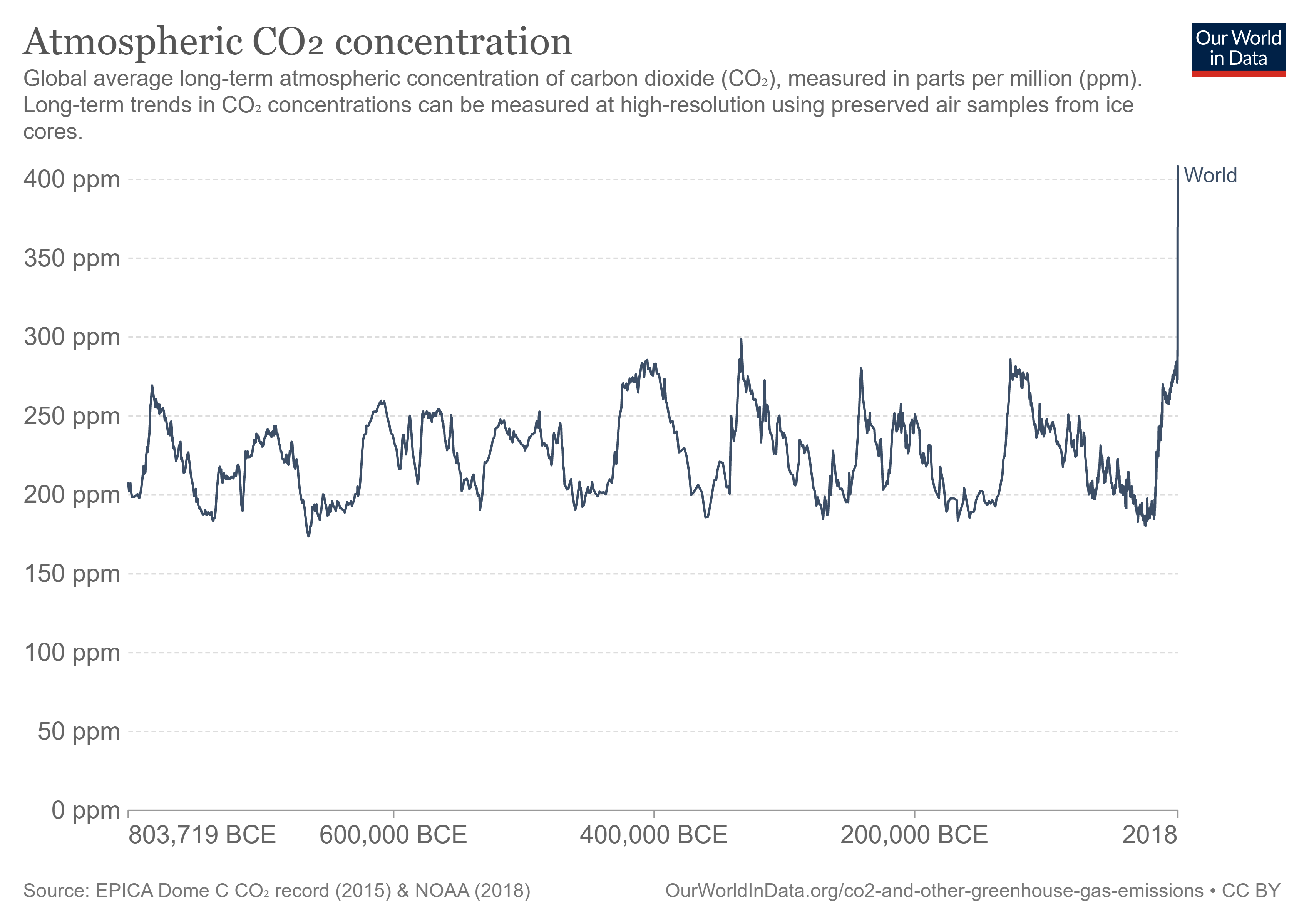 Carbon is one of the most important elements in soil chemistry. Carbon based compounds contribute to soil structure, and function like water retention and nutrient cycling.
There isn't a single business that won't be impacted by the transition to a net zero economy by 2050. It is time to learn and adapt, and there are ambitious milestones for reduction and removal of GHGs by 2030. Time of the essence.
In the US, 10% of emissions can be attributed to the agriculture industry. However, with the right practices, Ag is uniquely positioned not only to reduce sector emissions, but offset emissions from other sectors. Ag has the scale, and some of the most cost effective methods.
Farmers have questions, especially around the compensation, time commitment and practical implementation, but in a recent survey >50% of farmers plan to participate in carbon market in one way or another. (I expect that will grow once ROI is clearly established.)
So Ag-retailers can help growers navigate new programs, steward data resources for quantification and verification, provide agronomy expertise to implement "carbon farming" practices, and ultimately access $$$. So its time to learn and invest.